2. September 2021
Diction wins tender worth DKK 2.8 million
September 2021
Diction wins tender worth DKK 2.8 million and becomes the sole supplier of translations to the Danish Financial Supervisory Authority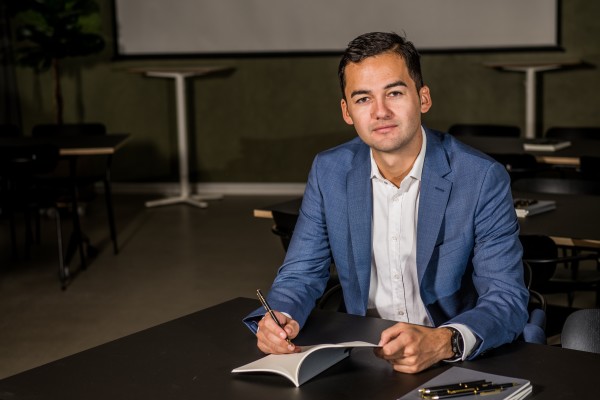 The translation agency Diction has won a public tender worth approximately DKK 2.8 million and will provide translations to the Danish Financial Supervisory Authority (FSA) over the next four years.


The scope of the framework agreement
The framework agreement concerns the translation of economic, legal and technical texts. The majority of the translations will be from Danish into English but will also involve other language combinations.
The framework agreement covers both translation and proofreading services and was assigned to Diction following a public tender. Diction was deemed to be the most suitable supplier for the contract out of the eight translation agencies which submitted tenders. The decision was taken on the basis of both price and quality.
Martin Boberg, Diction CEO, said: "Diction is happy and proud of the agreement with the Danish Financial Supervisory Authority. Our expertise in financial and legal translations, as well as our ability to handle many tasks at once, means that we are the right supplier for the Danish Financial Supervisory Authority. We started our collaboration in June, and it has been clear that the Danish Financial Supervisory Authority works in a very structured and professional manner. We are very optimistic about the rest of the collaboration."
Diction as the supplier for several public institutions in Denmark
The agreement is the result of an internal effort at Diction and a desire from the public sector to find a specialised translation provider. Diction has several areas of expertise, including the translation of financial and economic texts, and thus it was only natural for Diction to bid on this contract. The framework agreement is the second major tender that Diction has won. Earlier this year, the company entered into another framework agreement, making Diction the sole supplier of translations for three Danish ministries and their associated organisations. Read more about this here: https://www.diction.dk/diction-bliver-eneleverandor-af-oversaettelse-til-tre-ministerier
Martin Boberg expects that public tenders will continue to be a focus area for Diction in the future. He comments: "Our agency has undergone a development which means we are in prime position to provide high-quality translation services which, in combination with our adept use of technology, gives us the capacity to serve the largest organisations in Denmark. It is no secret that we have also been undergoing continued growth in Sweden and Norway, so it will only be natural for us to also bid for public contracts in those countries as well."
The Danish FSA is an agency under the Ministry of Industry, Business and Financial Affairs with an independent board.
The purpose of the Danish FSA is to ensure supervision of the financial sector in Denmark and its financial companies, multi-purpose banks, mortgage credit institutions, pension and insurance companies, investment funds, investment firms and stockbrokers, etc. Its most important supervisory activity is monitoring that enterprises have adequate own funds to cover their risks (supervision of solvency).
More information:
CEO, Martin Boberg, Diction, tel.: +45 22272868, e-mail: [email protected]